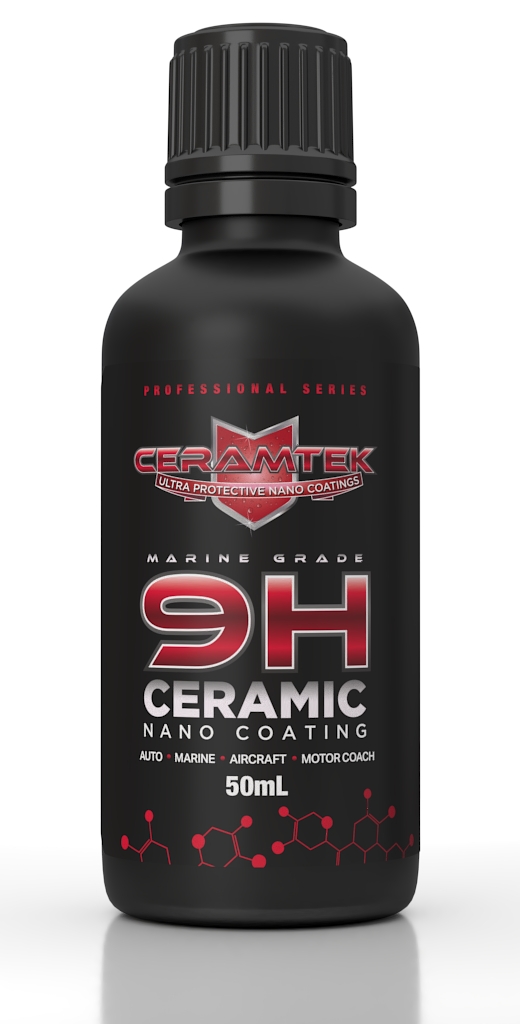 Ceramtek's 9h marine grade ceramic coating is an ultra durable long lasting coating it is formulated with a unique blend of sio2 and tio2 nano particles.
Ceramtek's 9h Nano Ceramic Coating is marine grade. We have vigorously tested this product in South Florida were the harshest weather elements in the world exist, including excessive direct sunlight combined with salt water.
Originally we tried all the different brands of Nano Ceramic Coatings available on the market today in a quest to find something that would outlast the subtropical South Florida environment. But none of them did! So we decided to develop our own. Ceramtek's Ceramic Coating has the ultimate in durability, breathtaking shine, and extreme hydrophobic properties.
Ceramtek is professional grade ceramic coating that was made with the installer in mind so it's very easy to apply and has a low nontoxic odor. The unique blend of SIO2 and TIO2 Nanoparticles along with low VOC solvents allows the coating to fully fill the pours of the substrate and can be applied in the sun with no concern of high humidity affecting the application process.
tel 305-521-7753
Ceramtek Dealer Pricing Available by filling out this form.